Rev. dr. harry L. white, jr.
The Reverend Doctor Harry L. White, Jr. is a visionary Christian leader who has dedicated his life to advancing God's Kingdom. Dr. White was born and raised in Baltimore, Maryland. He is an honors graduate of Howard University, in Washington, D.C., where he received the Bachelor of Arts degree in Journalism and African American Studies. Dr. White holds a Masters of Divinity degree from the United Theological Seminary in Dayton, Ohio and a Doctor of Ministry degree from the Beeson Divinity School, Samford University in Birmingham, Alabama.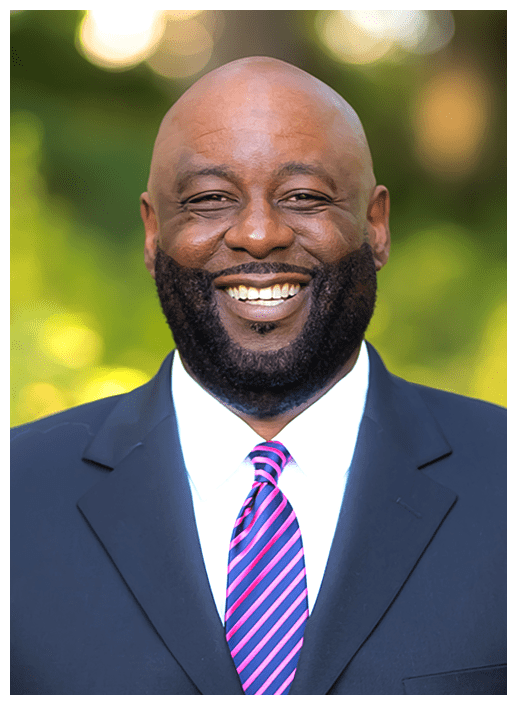 Dr. White is a proud member of Omega Psi Phi Fraternity, Inc. He is also the author of the best-selling, What's Your African American Church IQ? and Shop Talk: Lines, Edges and Conversations. He co-wrote Are You Smarter Than a Sunday Schooler? with with Rev. Dr. Daran Mitchell. His latest book, A Question A Day ~ 366 Questions to Strengthen Your Faith, Stimulate Your Mind, and Strengthen Your Heart , was co-written with Rev. Dr. Reginald Thomas, Sr. To purchase a copy of Dr. White's books, please
click here
.
In 2019, he was inducted into the Martin Luther King, Jr. Board of Preachers at Morehouse College. Dr. White has served as pastor of Watts Chapel Missionary Baptist, Raleigh, North Carolina since June 2006.
Reverend Dr. Harry L. White, Jr. is married to Dr. Shauntae Brown White. They are the proud parents of Nia and Kai.